Filmgear United – Pulcinella
Thanks for visiting us at IBC AMSTERDAM SEPTEMBER 2018
FILMGEAR / DYNACORE EUROPE
Dynacore D4S 4 ch charger/extender 24V/48V Set incl 4x D-200MS battery + Flightcase
De nieuwe website van Filmgear United – Eind 2018 staat in het teken van totale magazijnopruiming en winkelvoorraad opruiming.
DSTTL is Filmgear United – Est. 1990
( Pulcinella AV & Theatertechniek )



Distribution Dynacore Technology Co Ltd Europe
Distribution Reinhardt Microphone Windshields
Camera Video Audio Broadcast Studio Equipment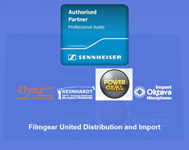 We are more than happy to help you at our companies Filmgear United / Pulcinella AV & Theatertechniek, where the full range of products are available. We are open Monday to Friday for sales, information and demonstrations. Most products can also be purchased from official Filmgear United dealers.
Filmgear United – Pulcinella webshop can accept Paypal, Visa or banktransfers. Products shown on our webshop are the most popular which represents only approximately 5% of our wide range of products, so please give us a call if you cannot find the item that you need.
IBC Amsterdam 2018 – Exhibition 14 – 18 September Hall 12 ( 12.D45 )
Filmgear United + Dynacore Techn Ltd Europe
https://www.filmgear-united.com/shop/
De nieuwe website van Filmgear United waar nog geen 5% van ons leveringsprogramma op staat. Eind 2018 staat in het teken van een totale magazijn opruiming en winkelvoorraad opruiming. Alles moet weg. Met kortingen van 10% -90%.  https://www.filmgear-united.com/shop/